Snell Engineering Consultants Firm
News
August 23, 2019
SNELL Selected as Structural Engineer for The Bay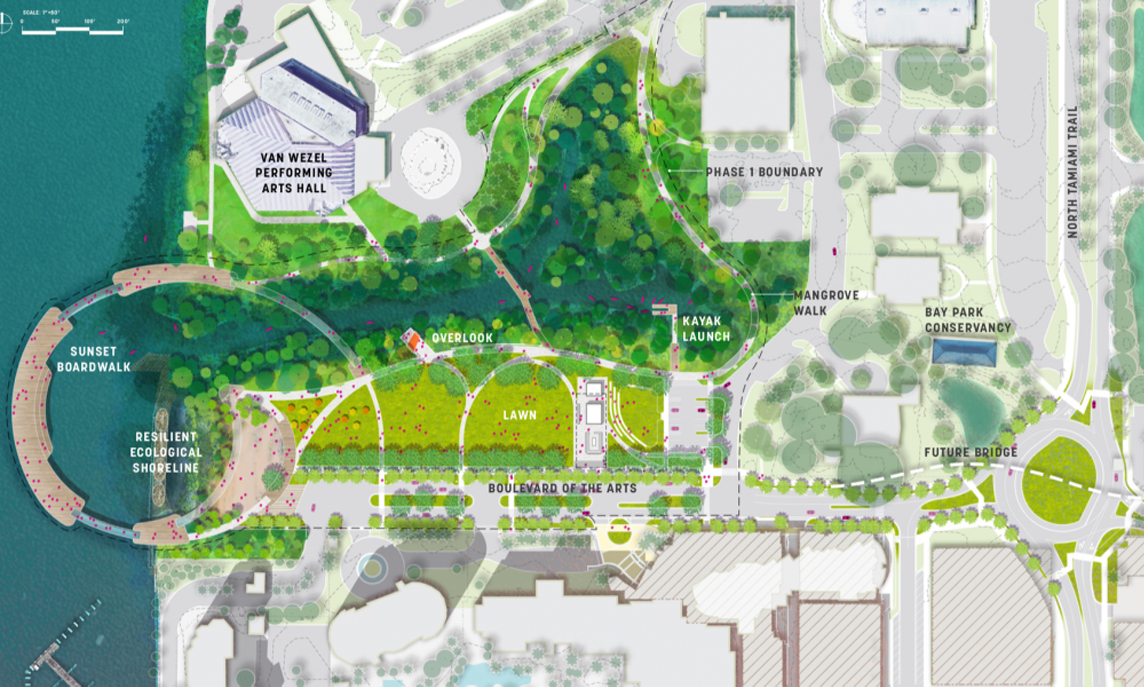 Downtown Sarasota is being expanded in the best way possible and our engineers are hard at work.
The Bay project has been the focus of a lot of attention for Sarasota city and county residents alike. It represents another one of the large developments that will be moving into Sarasota in the coming years with one large difference: it's about the public.
"The project has obviously captivated a lot of the public attention and I'm not sure there is a more exciting project happening in downtown Sarasota right now. Literally, all eyes are on this one and the team at Sasaki, Agency, as well as the local consultants have been working overtime on their community engagement."
— Curtis Ross, Managing Principal
According to The Bay Sarasota, "the Phase 1 portion of the project will include a $20 million plan for the southernmost 9 acres of the project. Construction could begin next year and be completed in two years. Long-term plans for the 53-acre site include a new boat ramp, waterfront trail and, eventually, a successor to the Van Wezel Performing Arts Hall."
Snell Engineering Consultants has been a Florida based structural engineering firm operating in and around the southeast United States for the last 26 years. Our legacy of supporting architecture and leveraging our skills and technology have made us the right choice for any project.